When it comes to cleaning your home, it's important to prioritize safety. From handling cleaning chemicals to choosing the right products, there are several factors to consider to ensure a safe and healthy environment for you and your loved ones.
Safety Tips for Handling Cleaning Chemicals
Cleaning chemicals are powerful tools that can make our homes spotless and germ-free. However, it's essential to exercise caution while using them. Here are some safety tips to keep in mind:
Read the instructions and warning labels: Before using any cleaning product, take the time to read the instructions and warning labels carefully. Understanding how to properly use the chemicals and any precautions to take is crucial.
Wear protective gear: When handling cleaning chemicals, wear protective gear such as gloves, goggles, and a mask if necessary. This safeguards your skin, eyes, and respiratory system from any potential harm.
Ventilation is key: Ensure that the area you're cleaning is well-ventilated. Open windows, turn on fans, or use exhaust systems if available. Proper ventilation helps to dissipate fumes and prevent exposure.
Keep chemicals out of reach: Store cleaning chemicals in a safe place, out of reach of children and pets. Consider using lockable cabinets or high shelves to prevent accidental access.
Never mix chemicals: Avoid the temptation to mix different cleaning chemicals together. Certain combinations can produce toxic fumes or react unexpectedly, posing a serious threat to your health.
Dispose of chemicals properly: When you're finished using a cleaning product, check the label for instructions on proper disposal. Some chemicals require special disposal methods, so it's important to follow the guidelines provided.
By following these safety tips, you can ensure that your cleaning routine is effective while minimizing any potential risks associated with cleaning chemicals.
Chemicals Safety Tips
Chemicals are present in various aspects of our lives, and it's essential to understand how to handle them safely. Here are some important safety tips:
Use chemicals in well-ventilated areas: When using chemicals, make sure the area is properly ventilated. This helps to reduce exposure to any fumes or vapors that could be harmful.
Store chemicals appropriately: Keep chemicals in their original containers with the labels intact. Store them in cool, dry places away from direct sunlight and sources of heat.
Follow dosage instructions: Always use chemicals as directed and adhere to the recommended dosage. Using more or less than instructed can impact the effectiveness and safety of the chemical.
Protective clothing and equipment: Wear appropriate protective clothing, such as gloves, goggles, or masks, when handling chemicals. This ensures that your skin, eyes, and respiratory system are protected.
Clean up spills immediately: In the event of a spill, clean it up promptly and follow the necessary procedures for safe disposal. Avoid leaving spills unattended, as they can pose a slip or health hazard.
Keep chemicals away from food and drink: Avoid storing or using chemicals near food or drink items. Accidental consumption or contamination can have serious health consequences.
Following these chemical safety tips can help prevent accidents, protect your health, and maintain a safe environment in your home.
Remember, safety should always be a priority when it comes to cleaning. By being informed and following proper procedures, you can ensure that your home is clean and healthy for everyone.
If you are searching about Janitorial Safety Posters | Safety Poster Shop you've came to the right place. We have 12 Images about Janitorial Safety Posters | Safety Poster Shop like Janitorial Safety Posters | Safety Poster Shop, Do's & Don'ts: Using cleaning chemicals in your restaurant — The Rail and also 38+ Safety For Chemicals Images – Best Information and Trends. Here you go:
Janitorial Safety Posters | Safety Poster Shop
www.safetypostershop.com
chemicals janitorial mercy
Do's & Don'ts: Using Cleaning Chemicals In Your Restaurant — The Rail
www.pinterest.es
donts sanitation safely contamination therail haccp
Chemical Safety Posters | Safety Poster Shop
www.safetypostershop.com
handling chemicals poster
Safety Guidelines For Use Of Workplace Chemicals – Envirofluid
www.envirofluid.com
safety workplace chemicals chemical guidelines working material use articles information aug
Chemical Safety Tips – GWG
safetygwg.blogspot.com
chemical hygiene
Focus On Safety: Five Tips To Stay Safe From Chemical Hazards | Refresh
www.refreshleadership.com
chemical safety hazards safe tips poster focus stay five
38+ Safety For Chemicals Images – Best Information And Trends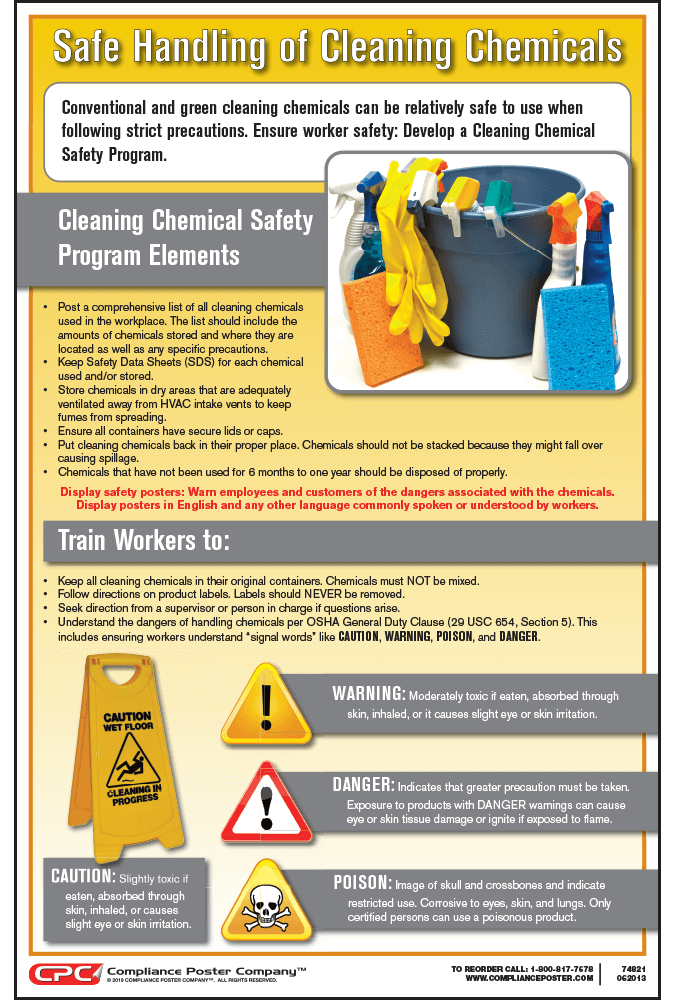 www.aarohmarketing.com
safety chemical poster cleaning chemicals complianceposter janitors
Safety Tips For Handling Cleaning Chemicals – CLEAN HOUSE INC
www.cleanhouseservicesinc.com
chemicals
Safe Handling Of Cleaning Chemicals
www.slideshare.net
chemicals
Safety First Cleaning Chemicals Symbol Sign, Vector Illustration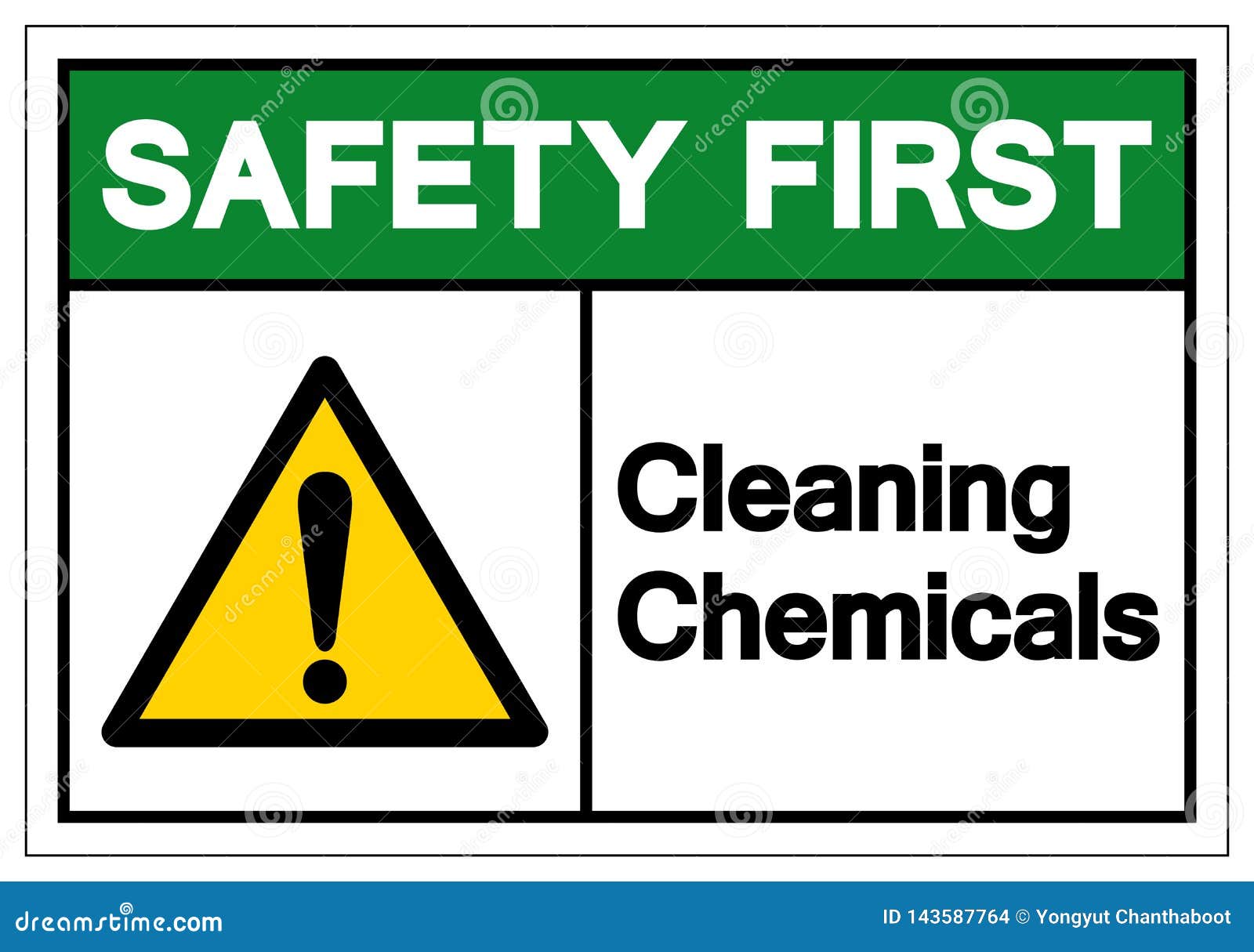 www.dreamstime.com
cleaning safety chemicals first sign vector illustration isolate label symbol background eps10
Surface Cleaning Agents And When To Use Them | Spirit In Business
www.spiritinbusiness.org
handling
Chemicals Safety Tips – GWG
safetygwg.blogspot.com
chemicals training laboratory
Chemicals safety tips. Chemicals training laboratory. Chemicals janitorial mercy