Chemical safety is of paramount importance in various industries. Whether you work in a laboratory, manufacturing plant, or any other workplace that handles chemicals, it is crucial to have a strong understanding of safety protocols and guidelines to protect yourself and those around you. In this post, we will discuss some general awareness tips for chemical safety and shed light on the significance of proper chemical storage.
General Awareness Tips for Chemical Safety
When working with chemicals, it is essential to follow specific guidelines to ensure safety. Here are some general awareness tips to keep in mind:
1. Familiarize Yourself with the Chemicals: Before using any chemical, take the time to understand its properties, hazards, and proper handling procedures. Read the safety data sheets (SDS) provided by the manufacturer, which contain detailed information about the chemicals you are working with.
2. Wear Appropriate Personal Protective Equipment (PPE): Always ensure that you have the necessary PPE, such as gloves, goggles, lab coats, and respiratory protection, when handling chemicals. PPE can provide physical barriers and protect you from potential chemical exposure.
3. Handle Chemicals in a Well-Ventilated Area: Chemicals should be used in areas with proper ventilation to minimize the risk of inhalation. If working in a confined space, use exhaust fans, fume hoods, or other local exhaust ventilation systems.
4. Store Chemicals Properly: Proper chemical storage is crucial to prevent accidents and avoid reactions between incompatible substances. We will delve deeper into the significance of chemical storage in the next section.
5. Label and Identify Containers: All chemical containers should be clearly labeled with the name of the substance and any hazards associated with it. This ensures that others can quickly identify the contents and take appropriate precautions.
The Significance of Chemical Storage
One key aspect of chemical safety is the proper storage of chemicals. Improper storage can lead to accidents, fires, environmental harm, or even health hazards. Here are some important points to consider when storing chemicals:
1. Segregate Incompatible Chemicals: Certain chemicals can react violently when mixed together. It is vital to segregate incompatible chemicals to prevent accidental mixing or reactions. Store chemicals according to their compatibility and follow the guidelines provided in the SDS.
2. Use Proper Containers: Chemicals should be stored in containers specifically designed for their respective properties. Different chemicals may require different materials for safe storage. For example, acids should be stored in acid-resistant containers.
3. Maintain Proper Temperature and Humidity: Some chemicals are sensitive to temperature and humidity. It is important to store them in areas with controlled conditions to prevent degradation or hazardous reactions. Consult the SDS or manufacturer guidelines for recommended storage conditions.
4. Secure Storage Area: Chemical storage areas should have restricted access to authorized personnel only. This prevents unauthorized individuals from accidentally or intentionally mishandling or misusing the chemicals.
5. Ensure Adequate Ventilation: Proper ventilation is crucial in chemical storage areas to minimize the buildup of hazardous fumes or vapors. Ventilation systems should be inspected regularly to ensure they are functioning properly.
Remember, chemical safety is a collective responsibility. By following these general awareness tips and adhering to proper chemical storage practices, we can significantly reduce the risk of accidents, injuries, and hazardous incidents in the workplace. Always prioritize your safety and the safety of those around you by staying informed and vigilant.
If you are searching about Chemical Safety Posters | Safety Poster Shop you've visit to the right web. We have 12 Pics about Chemical Safety Posters | Safety Poster Shop like Chemical At Home, What To Do?, New year and new opportunity to improve workplace chemical safety and also Genral Awarness Tips for Chemical Safety – GWG. Here you go:
Chemical Safety Posters | Safety Poster Shop
www.safetypostershop.com
handling chemicals poster
New Year And New Opportunity To Improve Workplace Chemical Safety
www.safetynews.co.nz
chemical chemicals workplace benzoic racun perosak risks keputusan pengambilan harmful bahan improve paranoia hazardous kimia flask pertanian lanjutan substances
Chemical Safety
www.slideshare.net
chemical safety slideshare
Home Chemical Safety Tips | SERVPRO Of Savannah
www.servprosavannah.com
safety chemical chemicals children tips keep household reach cleaners
Chemical Safety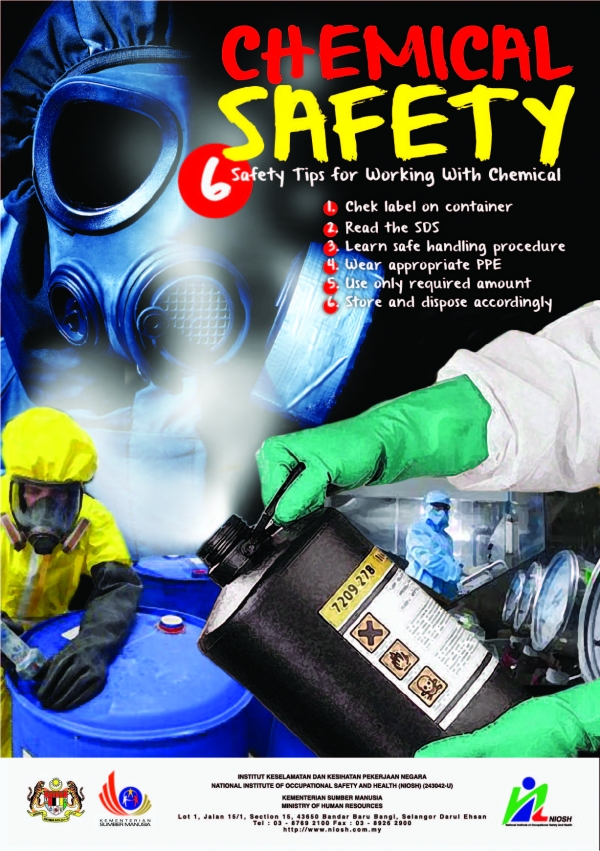 www.niosh.com.my
chemical safety poster niosh
Guidelines To Increase Chemical Safety At Home
www.coreasbvi.com
Use Chemicals Safely Poster
www.statefoodsafety.com
Genral Awarness Tips For Chemical Safety – GWG
safetygwg.blogspot.com
chemical safety genral awarness tips hazards
Chemicals Safety Tips In 2020 | Chemical Safety, Safety Courses, Safety
www.pinterest.com
laboratory
Chemical At Home, What To Do?
www.masma.com.my
therefore
Chemical Storage Area Warning Safety Sign – Safety Signs Warehouse
safetysignswarehouse.com.au
hazardous pedestrians beware caution reflective
Home Chemical Safety By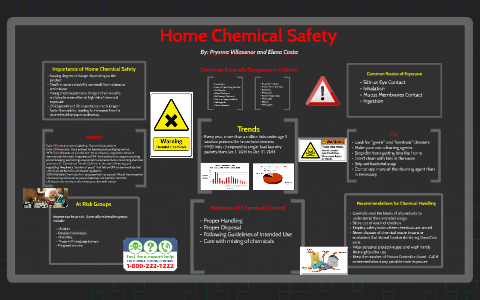 prezi.com
Chemical chemicals workplace benzoic racun perosak risks keputusan pengambilan harmful bahan improve paranoia hazardous kimia flask pertanian lanjutan substances. Chemical safety slideshare. Hazardous pedestrians beware caution reflective